"The lifestyle of the local people"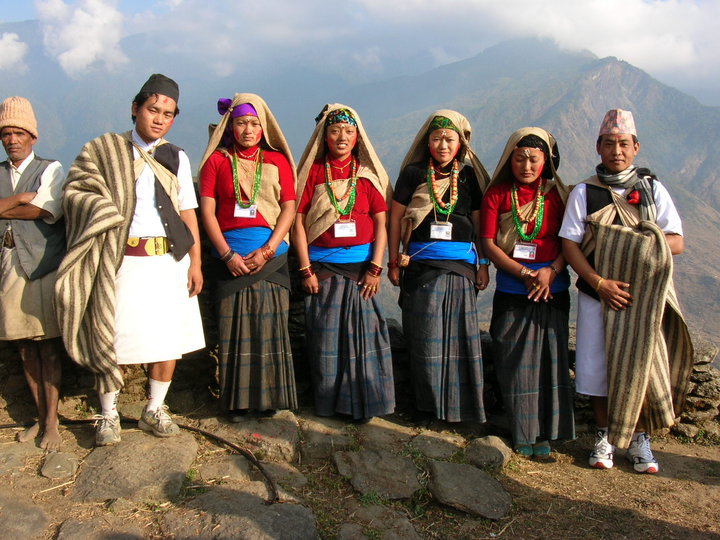 In terms of cultural heritage, the Federal Democratic Republic of Nepal (formerly the Kingdom of Nepal) is a rich land. The product of a long history of migration, conquest, and trade, Nepalese culture is a fusion of Indo-Aryan and Tibeto-Mongolian influences. Many Hindu and Buddhist symbols can be found in Nepalese culture. This multi-faceted cultural heritage includes the cultural diversity of numerous ethnic, tribal, and social groups living at various altitudes, and it expresses itself in a variety of ways, including music and dance, art and craft, folklore and folktales languages, and literature, philosophy religion, festivals and celebrations, and foods beverages.
Cultural in Nepal's Himalayan Regions
Nepal is not only a paradise for explorers, but also a scenic revelation, cultural inheritance, and educational experience for all travelers. It is home to several cultures and religions that have influenced the intellectual outlook of the civilized world for thousands of years. Nepal is endowed with a rare range of natural beauty and cultural diversity, and it holds special significance in both Hindu and Buddhist traditions.
The Himalayas are the abode of the gods, according to Hindu mythology, and are especially associated with Lord Shiva, one of the three major Hindu deities. Pashupatinath, a massive Shiva temple in Kathmandu that attracts Hindu pilgrims from all over South Asia, is one of Nepal's holiest places. Hundreds of such shrines, large and small, exist in the Kathmandu Valley alone, where the Hindu pantheon's main gods and goddesses, as well as local and minor divinities, are worshipped. Many of these shrines are built near rivers or at the bases of sacred Pipal trees. Manakamana temple, DakshinKali, Muktinath, Gosainkunda, Khaptad, and others are nearby. Besides this, Manakamana temple, DakshinKali, Muktinath, Gosainkunda, Khaptad, and other more Hindu holy sites are popular for the cultural tour in Nepal.
Nepal is important to Buddhists because it is the birthplace of Lord Buddha, the apostle of goodwill. Bouddhanath and Swayambhu, with their dome-shaped architecture and painted all-seeing eyes, have become landmarks of the Kathmandu Valley. Lumbini, the birthplace of Buddha, is another popular Buddhist pilgrimage and cultural tourism destination in Nepal.
Kathmandu, Nepal's capital city, is a fascinating city set in a vast valley surrounded by forested hills and snow-capped peaks. It is an ideal base for cultural tourism in Nepal. The three cities of the Kathmandu valley, along with the two other ancient cities of Lalitpur (Patan) and Bhaktapur (Bhadgaon), form the historical and cultural heart of Nepal, with a variety of unique templates, stupas, squares, places, and museums. Pokhara, Gorkha, Tansen, and Chitwan are good starting points for exploring Nepal's diverse attractions. Pokhara, located 200 kilometers from Kathmandu, is one of the most delightful places in the world, with its lakes, Himalayan views, and mild climate. Gorkha, a historic town, is a good starting point for both short and long treks. Chitwan National Park, which is easily accessible from all of Nepal's major cities, is another excellent place to learn about the Tharu culture, which are ethnic people of the Terai lowlands.
Aside from that, Nepal has a diverse cultural landscape ranging from rural villages to urbanized towns. More cultural tour options to Nepal, Tibet, and Bhutan can be found in our Travel holiday package section. You may also want to look at our section on Cultural Considerations in Nepal for more information on cultural values and how to respect them.
You will gain invaluable and incomparable insight into the diverse ethnic group lifestyle, practice, faith, ideology, and social-behavioral pattern, which are all important aspects of cultural tours in Nepal, on any of the package cultural tours in Nepal. Across Himalaya, a reputable tour operator based in Nepal is dedicated to tailoring the best cultural tour in Nepal to your specific needs and interests.